Make Chocolate From Your Backyard TREES
One cacao tree book
Learn how to make chocolate from tree-to-bar and beyond. Covering topics of growing & harvesting, simple tiny fermentations, and chocolate & confections making, this book will bring more cacao into your life. It is written by a home grower in Hawai'i with small scale cacao tree growers and amateur chocolate makers in mind.
Inside you will find:
• savory and sweet recipes
• ways to ferment a tiny amount of cacao seeds
• a primer on basic chocolate making skills
• tricks for tempering chocolate in a tropical climate
• inspiration for using locally grown ingredients
• guidance to tasting chocolate
• encouragement to experiment and play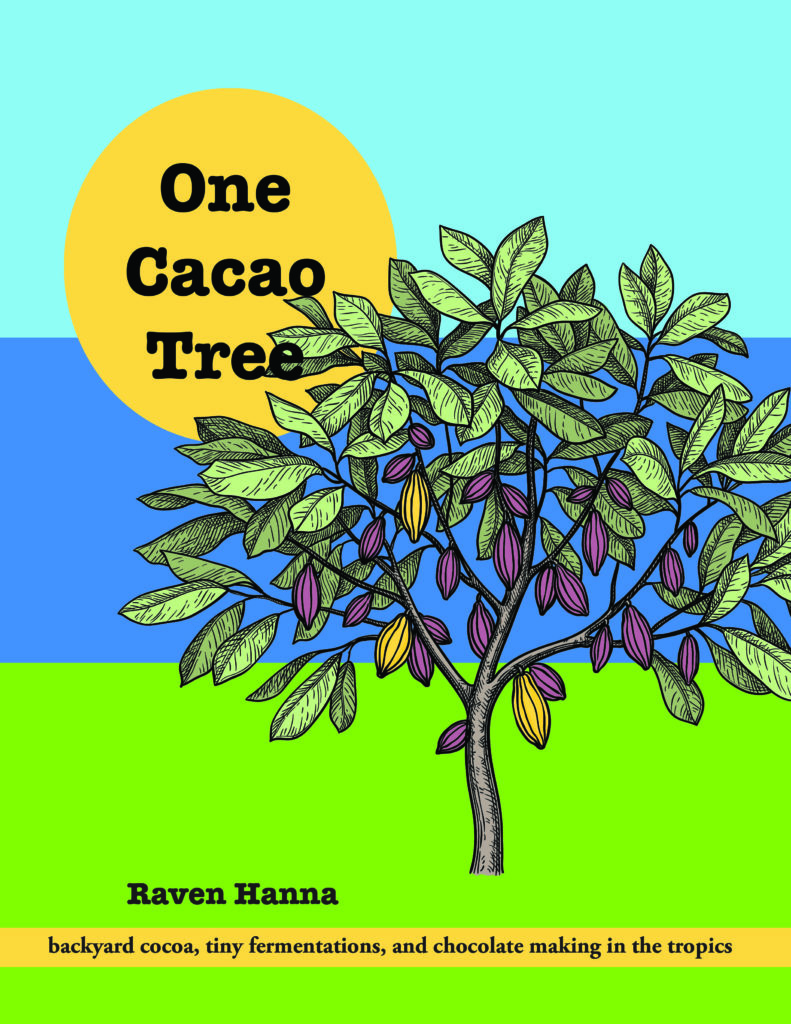 JOIN the tiny batch tribe!
You can make delicious chocolate with only a few cacao pods. I'll show you how.
buy the book
One Cacao Tree: A Guide to Backyard Cocoa, Tiny Fermentations, and Chocolate Making in the Tropics can be purchased directly from the author at Made With Molecules for shipment to US addresses. For more delivery options, you can purchase through Lulu Press, an eco-friendly B-Corp. Find it in person on the Big Island at Basically Books, Island Naturals, The Locavore Store, and Kona Bay Books; on O'ahu at Down to Earth Mo'iliili and Kaka'ako; and in San Francisco at Omnivore Books.
FOLLOW My SuBstack
I post extra information on growing and processing cacao on my free SubStack site. Subscribe to receive updates in your email inbox. Expect tips, recipes, and experimentation.
Extras: Fermentation Record
Print and fill out this free 4-page PDF form to help keep track of the many parameters of your small cacao harvest, ferment, and drying. You don't have to fill it out completely, just keep track of the parameters important to you. Print extra copies of any page as you need. Keep track of your cacao adventures!
One Cacao Tree: A GUIDE to backyard cocoa, tiny fermentations, and chocolate making in the Tropics
Available now!
CHAPTER List
Introduction
One Cacao Pod
Tree to Bar Chocolate
Growing & Harvesting
Unfermented
Fermenting
Drying
Roasting & Winnowing
Grinding
Tempering In the Tropics
Molding and Dipping
Flavor & Tasting
A Bad Batch?
Canoe Plants
Rituals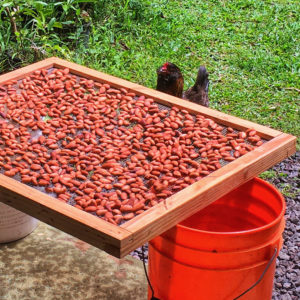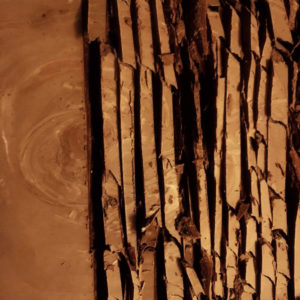 "My favorite book on chocolate and cacao ever." – Mackenzie Rivers, MAP Chocolate and The Next Batch chocolate school

"Thanks to this book, my cacao ferments are no longer moldy." – Erin, home cacao grower, Pāhoa, HI

"I've owned the book less than a week, and I've already almost read it cover-to-cover… and I never do that!" Andrew, farmer in Hakalau, HI

"Order this book! If you love chocolate, there's always something new to learn. Not just for chocolate makers! An approachable, fun softcover book where the aloha spirit spills out the moment you open the cover." – Barb Genuario, @chocochaser on Instagram

"I've been captivated. It's a great resource… There's a personal intimacy… and there's a lot of technical detail, but it' not overwhelmingly technical." – Clay Gordon, The Chocolate Life

"Wow! What an awesome book! I read it cover to cover… I have a newfound appreciation for chocolate making. I especially loved the different recipes for making things at every stage of the process and utilizing much of the pod along the way. While I likely won't be making tree to treat chocolates, it did open my eyes to what chocolate actually is." – Brandon, chocolate-eater in Seattle, WA

a tree-to-bar chocolate making guide for those of us lucky enough to grow cacao at home
About the Author
Raven Hanna is passionate about growing and processing food in her yard on Hawai'i Island. For over a decade, she has held a special fondness (obsession?) for growing cacao and making chocolate from scratch. Hands-on experimentation combined with knowledge learned from the experts in the field has allowed her consistently yield great results from very tiny cacao fermentations. With no book available for people who want to make chocolate from their own cacao trees, she thought she would share her methods and recipes in a book.